Dr. Savita Menon
Clinical and Health Psychologist uses her extensive experience to shed light on Teen Blues, Parenting and Relationships

Dr. Sudhakar Krishnamurti
Andrologist and Micro Surgeon and The director of Andromeda will enlighten & counsel young adults on the sensitive topic of "Gender Sensitizitation".

Asmita Marwa
The Fashion Designer uses her signature flair and style to create a new look for each participant.

Shankar Krishnamurthy
The Chef and Hotelier shares his expertise in the finer points of Fine Dining and global cuisine - a veritable banquet of class and elegance!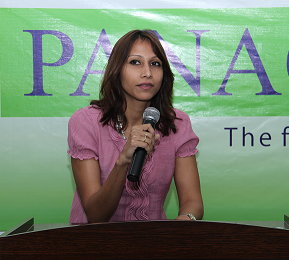 Karen Anne Campos Bhatia
The Nutritionist, Exercise Physiologist and Lifestyle Consultant. Karen brings life enhancing knowledge and expertise to each participant, advising and counselling each one on living a fuller life.

Rekha Reddy
The Associate First Master Ohara says Ikebana is not just the art of arranging flowers, it is a discovery of how you can make beauty and serenity flow through your own home or work space.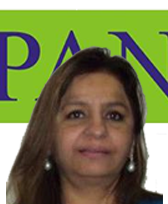 Vimla Kishan
The Hair Stylist instructs participants on Hair Management, Styling and quick fixes, stressing that hair care is a crucial part of one's image. She encourages the young generation to use an option of home remedies.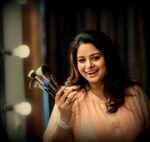 Tamanna Rooz
The Makeup Expert, Master of the art of make-up with whose skill has won accolades whether in the area of Bridal make-up, makeovers of film stars, socialites, or young girls who want to enhance their looks.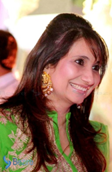 Laila Kajani
The Skin Expert runs the styling salon "Begums" for numerous years. With her unmatched expertise, she imparts valuable secrets to lustrous hair and flawless skin.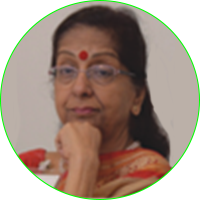 Mrs. Neeru Kapai
Educationist & Psychologist and thePrincipal of Modern School. She has extensive counselling experience, career counselling to help students in build their careers, and is actively involved in conducting seminars on issues such as Adolescent Education, Parenting, Stress Management, Early Childhood etc.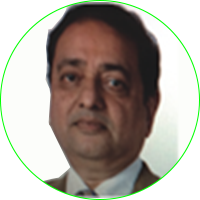 Vilas A Kale
Philanthropist & Social worker & heads PROVINCIAL AUTOMOBILE CO. LTD. Training in Individual Development &Leadership skills is his forte and he continues to be a National Trainer.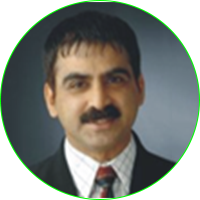 Sanjay Arora
Brand Manager and manages Shells Advertising Inc. He is Faculty at various Management Institutes and is also a respected HR & Corporate Trainer conducting training programmes and workshops on Leadership, Creativity, Team Building, Motivation etc.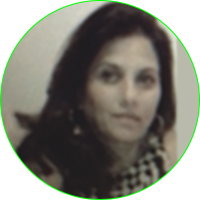 Ms. Sasha Kale
A Beauty & Wellness Consultant with experience of 30 years in this industry and has been successfully running "Sasha's beauty Clinic". She is a well known Skin, hair, grooming & beauty expert at 'Iraya'.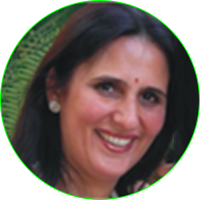 Mrs. Tauby Bhagwagar
She mastered the fine art of Baking through her travel across the globe during her job in Air India. She introduced Nagpur to the culture of Standalone dessert outlets. Currently there are eight outlets of Tauby's Bakery in Nagpur.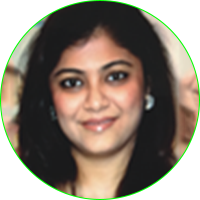 Payal Saraf Puri
A Fine Dining expert and Wine Sommelier A Clinical Psychologist and a Successful event manager for several high-profile weddings & corporate events. Has completed WSET Advance wine course in London. She manages Cuisine specializing & Food Decor of Fine Dining Restrobar- ZINQ.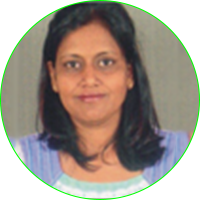 Dr Neena Sahu
A Lifestyle Consultant A Bachelor of Physiotherapy, Cardiac Rehabilitation, Intensive Care management, Ante Natal and Post natal care expert . She started her Private clinic "Allied Physio, Fitness and weight reduction centre" since 2002 & has never looked back.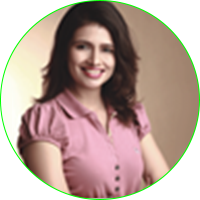 Shruti Sancheti - Fashion Stylist
A fashion designer started her own fashion label in December 2009. Shruti has been showcasing her collections on Indian Textiles at Lakme Fashion Week, Wills India Fashion Week and internationally at Hong Kong Fashion Week. She is a Trainer & Head of Designing at INIFD Institute.